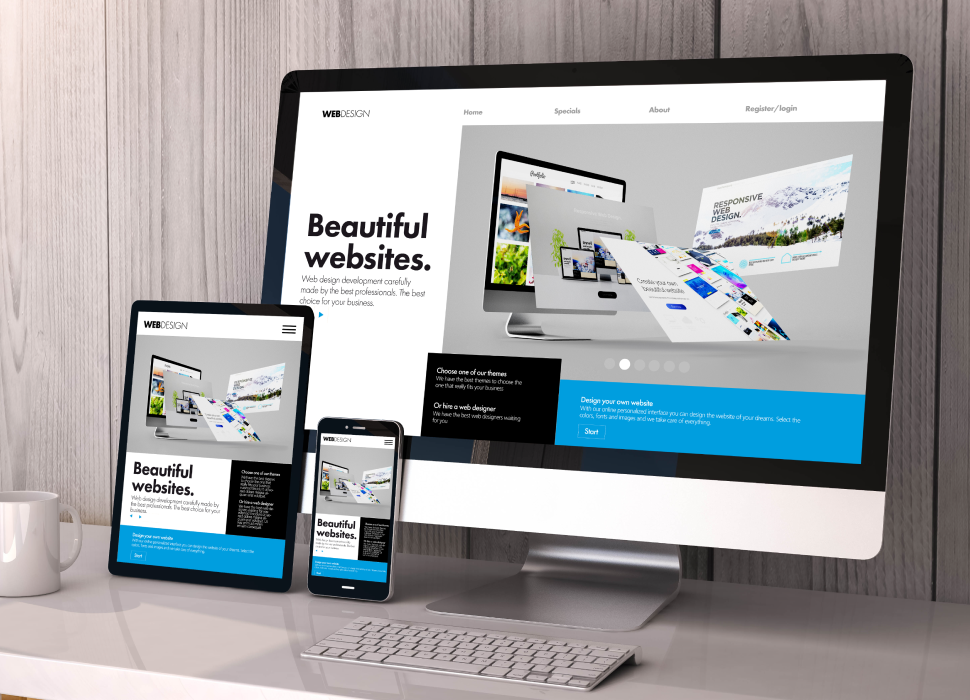 Why web applications are still relevant
What is a web application?
Web applications are application software that shares the same look & appeal. They can be accessed through a web browser and a mobile device.
Web applications are used in the modern-day scenario as they are simpler to use and businesses offer easier customer interaction. As more and more customers are using the internet to help them in every need possible, businesses want to be available to be seen by their target audience.
Advantages of web applications for business:
Competitive edge
The business and economic landscape across the world has changed drastically. The market has become more competitive than before. Hence, businesses are in dire need of web applications that are developed and customized for your organization. Such a web application will be an online window to your business, its values, your products and services, and a way for your potential and existing customers to communicate with you.
The simpler your web app is, the easier it is for customers to use it.
Accessibility
Easy accessibility is helpful not just to your business and developers but also to the customers (if in different ways). Web apps are accessible from anywhere, at any time, and on any device as long as the user has an internet connection. Web apps are designed to be used as desktop applications too. Web applications usually offer a browser-based interface so the users can access all the features without having to install or download anything on the device they are using.
Customization & Scalability
Customization and Scalability are one of the main aspects of web applications. It is the capacity for an application to be tweaked or personalized to suit the particular requirements of a user. It likewise implies that the application ought to be adequately flexible or scalable to suit the necessities of various clients in various businesses. It permits organizations to offer their clients a personalized experience, which can prompt consumer loyalty and satisfaction.
If your web application is customizable, it stands a chance to yield results for you in the future too. Your users will be able to personalize the look and appearance of the website app according to their likes and needs. No coding knowledge will require for this.
A scalable web application can handle a large number of users without any downtime.
Publicity and branding
In today's era, organizations could see a development in their industry if they have a legitimate web application. While big organizations might have the option to manage the cost of their own development teams for such purposes, smaller organizations outsource the work to web development companies to get a similar benefit at a decreased expense. It assists businesses to reach new clients and let them know your business, products, and services through the app.
Web applications can assume a pivotal part in the branding cycle. Web applications allow businesses to contact customers easily and even the users can interact with a business. Companies can share their product knowledge, sell products, and more through a web app. Additionally, having a robust and engaging web application also means it will attract new customers and lead generation can be easier.
Enhanced Security
Another crucial benefit of a web application is that it comes with enhanced safety in terms of data and development approach. Web applications have company data which is stored on servers for employees to access. This has become even more important in today's growing work from home culture.
How Masterstroke can assist in building web apps?
Agile Approach
We deploy continuous updates and upgrades in our projects by using customer feedback and communication. Our experienced and skilled team of designers and developers offers world-class web apps that drive the expected results. We offer a solution to your complexities with the help of credible market insights and experience.
Faster Go-to-Market
We work with clients throughout the development phases, right from planning, analysis, and development to deployment. We put focus on Continuous Integration and Continuous Delivery (CICD). We design, integrate, test, deploy, and monitor changes at speed, in real-time. Using analytics, product improvements, and trend evaluation, we offer a faster go-to-market.
Use of the latest tech stack
Being a credible web application development company in the market with years of experience behind us, we conduct each process with a sense of responsibility to offer the best performance and support. Hence, we use the latest versions of web development frameworks and proven web technologies to build every web app.
Enhanced Customer Experience
Our web development services add predictability, consistency, and enhanced usability to businesses and their customers. Our customer-centric designs, high-speed performance, scalable architecture, and responsive workflow for web solutions offer a universal appeal.
If you wish to stay ahead in the market and build a sustainable reputation, MasterStroke can help you make your dream come true.
Contact us at business@masterstroke.tech for more details.