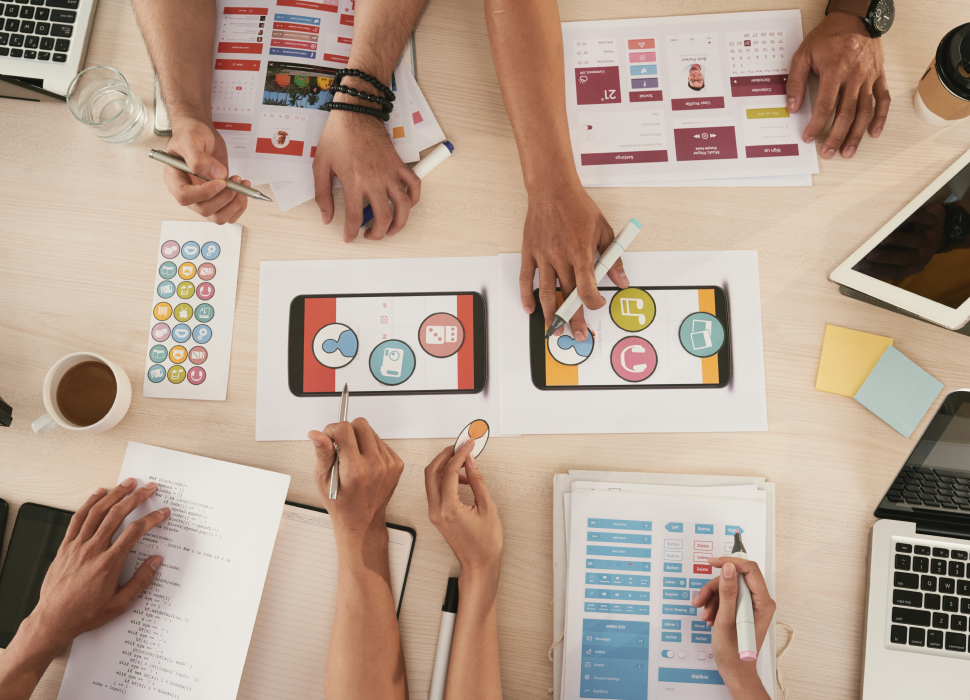 Things to Consider before Going for Mobile App Development
It is easy to decide to undertake mobile application development however what matters more is doing it successfully. Mobile app development can be trickier than many businesses imagine.
Hence, every business should consider some critical factors before starting the actual app development process or hiring a team. Here are some of the factors:
1. Goal setting and objective clarity
It is crucial to create a strategic plan before starting the mobile application development. Creating a plan offers you the taste of reality and you can build your expectations from the app accordingly. You should also make a list of your goals, research your competitors, your target market, and customer behavior, and blend it all in order to offer clarity to the development team and receive an application just the way you expected.
You also have to ensure what exactly you plan to achieve through the app. Are you planning to make your users' or customers' life easier? or do you wish to create a new revenue stream?
2. Market Research before Mobile App Development
The present digital world is as competitive as it gets. Hence, if you want to succeed, market research is required to understand the competition and the latest market trends. Market research offers a peek view of what your competitors are doing if there are any applications similar to what you plan to develop, etc.
4. Surveys
Before you make any business decision, be it an expansion of operations, diversifying your product line or services, launching a new service/product, branding your business, and more, you must know what your target customers think.
No matter how much the business world changes, the fact remains constant that "Customer is King". So, it is important you listen to your users and customers and consider what they are saying about you and your offerings.
Conducting surveys is the best we to find out these things about. It will offer you a clear idea and you will stay away from flawed perspectives and analyses. Using the survey results you can proceed with the app development process.
4. Know your Target Customer Base
The end user of your application is your customer. They can make or break your every venture and initiative. So, it is crucial to understand their needs, their expectations, and their pain points and offer them the solution they are looking for. There are different tools and methods, just like surveys, available in the market to help you understand what your target customer base seeks.
You must collect accurate data about customer preferences and buying behavior, and spending habits, along with the market size and ongoing trends that may impact customer behavior.
Knowing your target customers will help in building a customized mobile app for them. You must include the feature your customers look for in their applications to get more engagement.
5. Choose Right Technology and Monetization Strategy
If there is one thing that is changing and upgrading frequently in today's world then it is technology. And when you wish to have a modern application for your business, you must be aware of these innovations in the technological world.
You must be aware of the current tech trends that are popularly used by developers. Application development can be done in various ways. There are different types of applications. If you know what type of customers you plan to serve, you will know which mobile devices they use. Accordingly, you can decide whether you should develop an Android app or iOS application, or a hybrid application. Choosing the right development platform will help reach the maximum customer base.
6. Feedback with Minimum Viable Product (MVP)
Developing a complete app demands a lot of time, and in case of any errors, it becomes difficult to remove the faults and redevelop them. Hence, instead, it is recommended to build an MVP version of the app in the initial stage. Then the MVP can be upgraded and developed as per the customer feedback, making it more suitable for the target market.
Once you get an idea of what your product will look like, you can spend more resources on developing the final product.
You then have to deploy or submit this app to the store for downloads and end-use. This will give you an idea of how your app is running on the play store or app store.
At MasterStroke, we provide you with end-to-end IT solutions. Our years of experience in mobile app development and website development, market insights, and knowledge of tech trends help us achieve the targets.
Our developers use the latest technologies to serve you at the best and the most cost-effective rates.